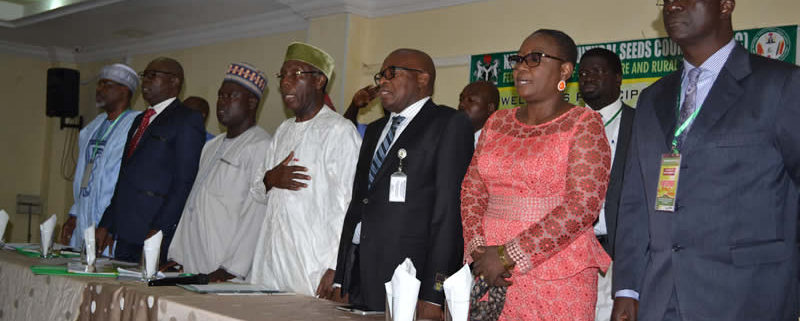 The National Agricultural Seeds Council (NASC) and other stakeholders in the seed industry are set to update the national data base on community based seed Production (CBSP) activities nationwide while creating awareness on community seed production. The Permanent Secretary, Federal Ministry of Agriculture and Rural Development, Arch Sonny Echono, spoke in Abuja at the Workshop on Community Seed Production Programme. organized by NASC.The Permanent Secretary attributed the use of poor quality seed by farmers to lack of awareness on availability of better performing crop varieties that are high yielding, disease and drought tolerant.
The Director General NASC, Dr Phillip Olusegun Ojo, traced the history of the programme back to 1993 as a promotional tool to ensure lateral spread and diffusion of improved seed in the rural communities so as to create access to improved seed varieties as a replacement for farmers saved seed.
He further explained that the programme was designed to create market opportunities in the rural communities for seed companies that are engaged in certified seed production and marketing, adding that the CBSP has been used by various development partners/projects in making available improved seed to farmers in their project areas.